Dryer Duct Cleaning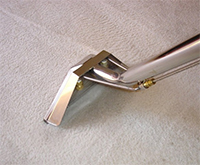 Our company guarantees to perform all cleaning services to your complete satisfaction at the agreed upon price. If you are not completely satisfied, we will re-clean, refund, repair and rectify the problem until you're satisfied. If any items are damaged during cleaning, we will repair the damage at our expense, or credit you with its value determined by customary industry standards.
Many people have allergic reactions to pollen, bacteria, dust mites and mold. These particles, along with other invisible pollutants, settle in the air ducts and are re-circulated every time the furnace blower is operating. Fifty percent of all illnesses are either caused or aggravated by polluted indoor air. Children, elderly people and people with breathing problems, Allergies, and lung diseases are particularly susceptible to disease causing biological agents in the indoor air. Reduce heating and cooling costs by allowing your system to operate more efficiently. Nine out of ten system failures are caused by dirt and dust.
Not only does our advanced equipment bring the best carpet cleaning experience possible; our technicians are trained in IICRC-approved cleaning methods. So what does this mean? IICRC, or the Institute of Inspection Cleaning and Restoration Certification, is an independent body that provides the finest, most complete technical training courses and seminars available to carpet cleaners and restoration in the industry. According to their mission, the "IICRC certification helps to immediately identify the cleaning, restoration and inspection industries' most skilled and dedicated technicians and businesses."
Technicians get trained via the IICRC to stay up to date with the latest and most effective carpet cleaning techniques. As they train, many accumulate certifications and they can work their way up to more advanced designations. Simply put, our technicians are the best of the best when it comes to knowledge, skill level and experience. There is no reason why you should not trust your household to our company.
The difference in your air ducts should be immediate both for indoor air quality and the efficiency of the system. The next energy bill may show a reduction in usage! It is sometimes difficult to estimate how frequently air ducts should be cleaned but if there is any major work done around the house or business, an extension for example, that will generate a huge amount of extra dust. When the work is finished cleaning air ducts should be one of the final things to do.
We rely on our reputation to promote the business. Our service response and the quality of our work and advice are the things that will ensure a successful business. Good indoor air quality is important for everyone, a business who doesn't want staff absentees through illness, public entertainment venues who want customers to become regulars and a household that wants to be healthy. We can help you all. Call us today!
Dryer Duct Cleaning Service Areas
Houston
Dallas
Austin
San Antonio